Unfortunately, this product has been discontinued.
If you require support from a product specialist or have further questions, please use our Contact Us form or call us at 1-877-438-6229 (Mon-Fri 8am-5pm EST).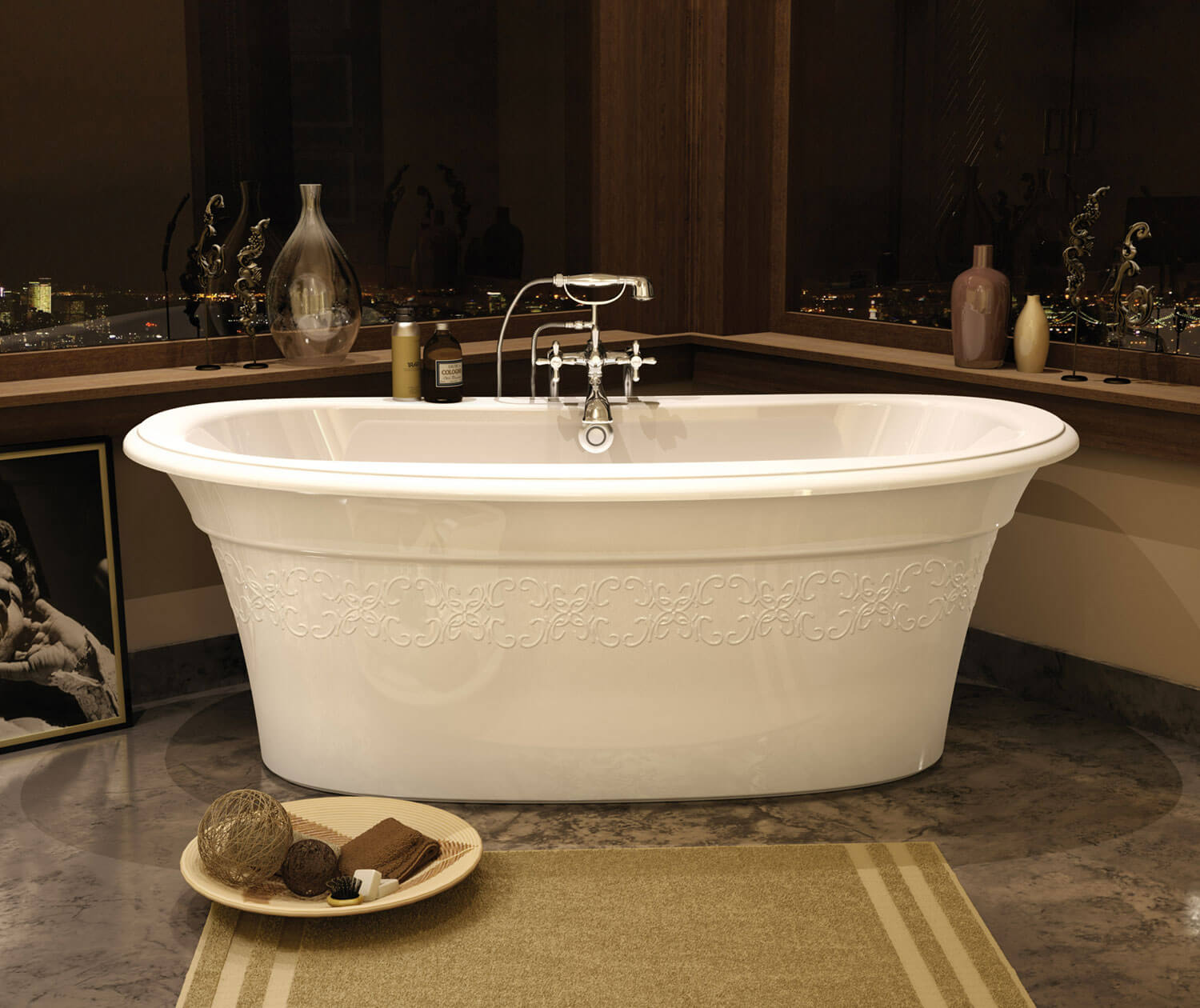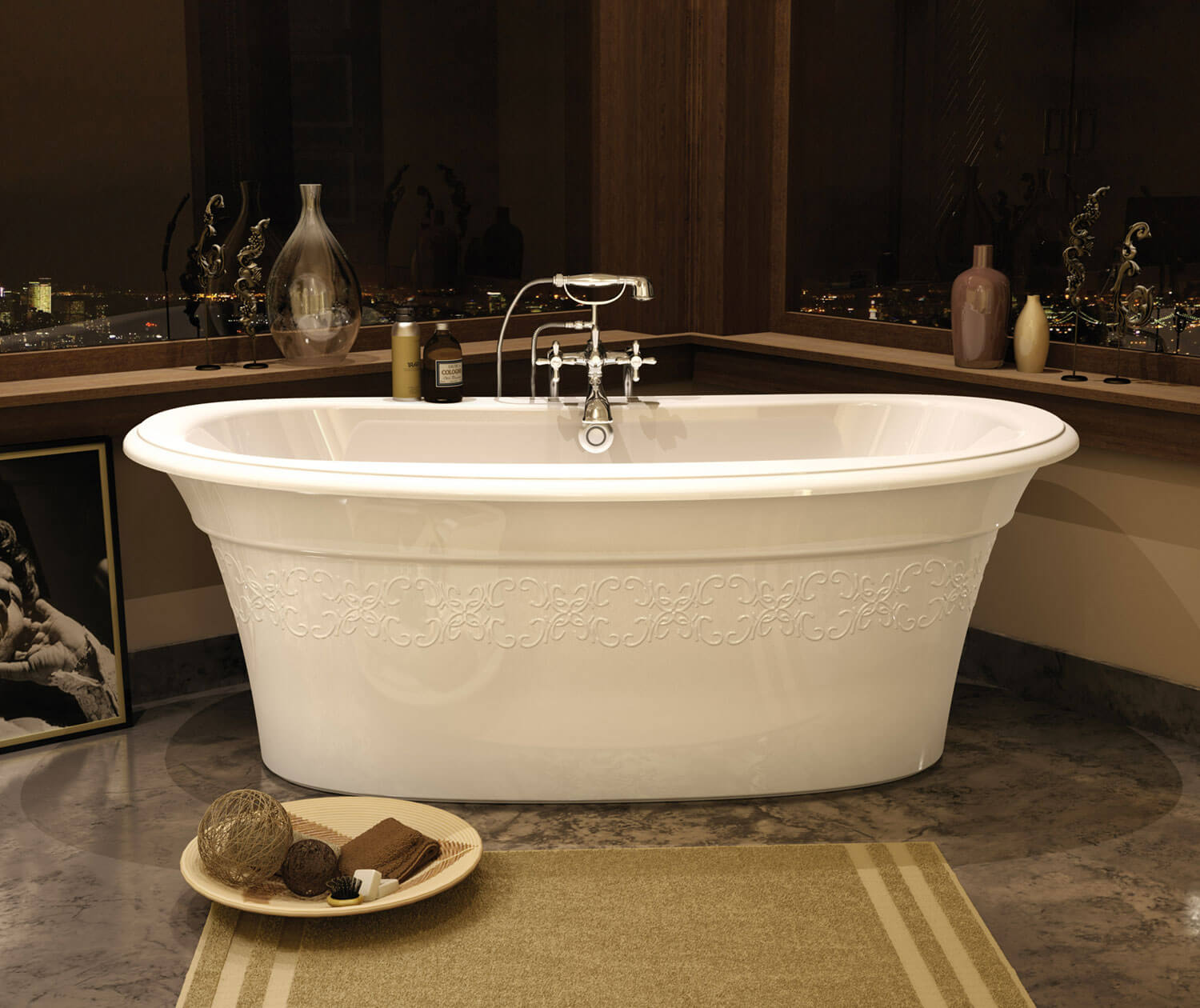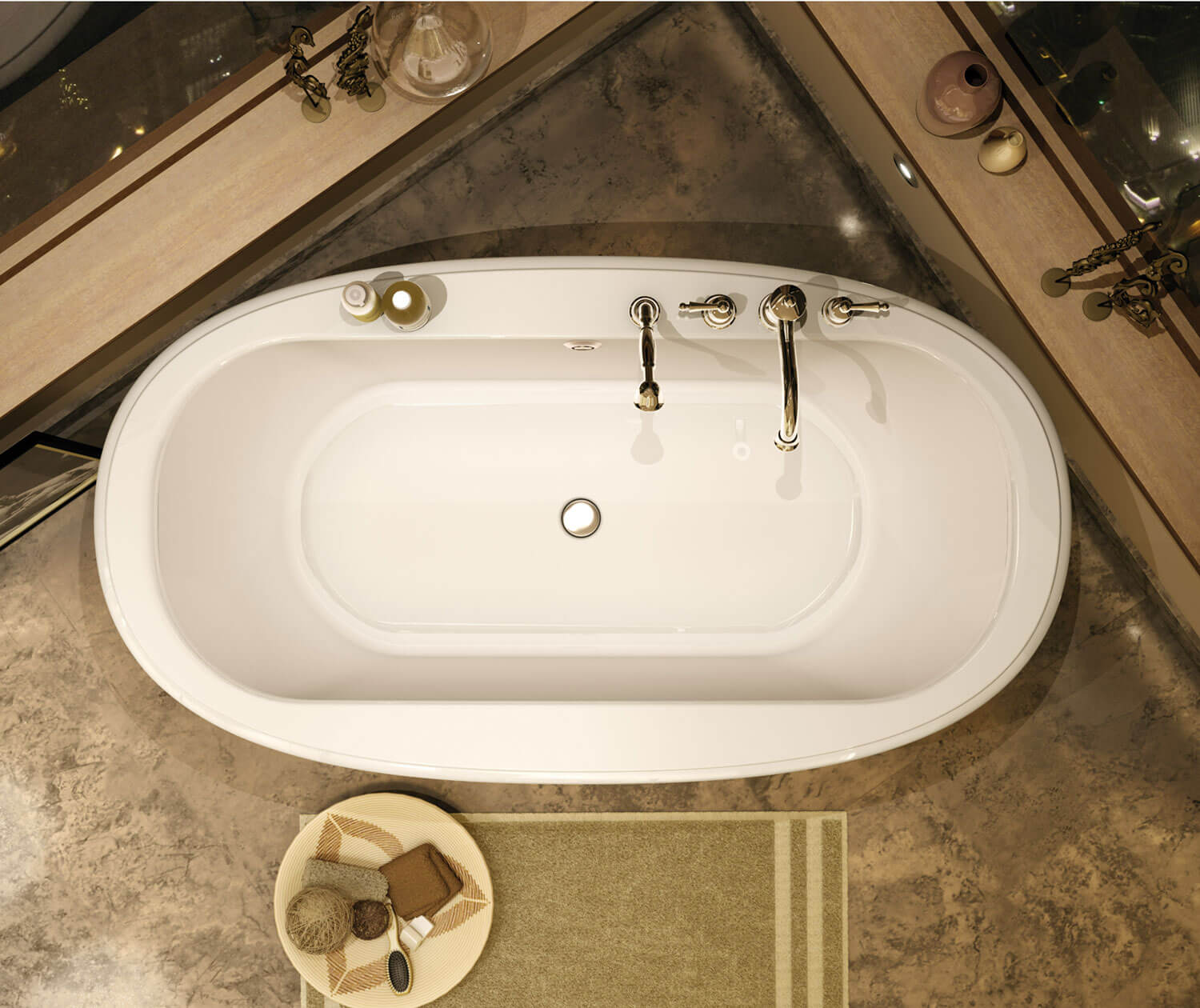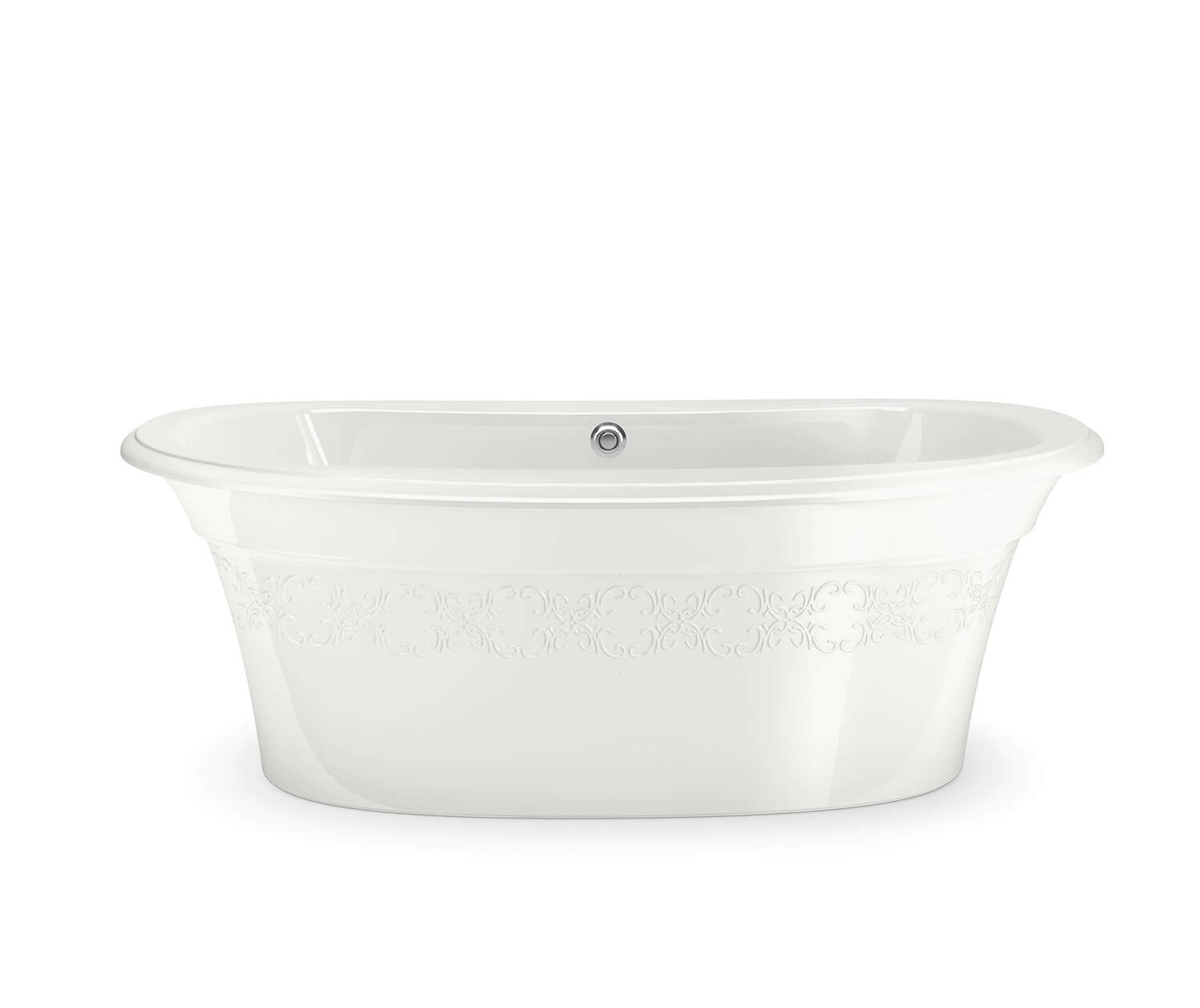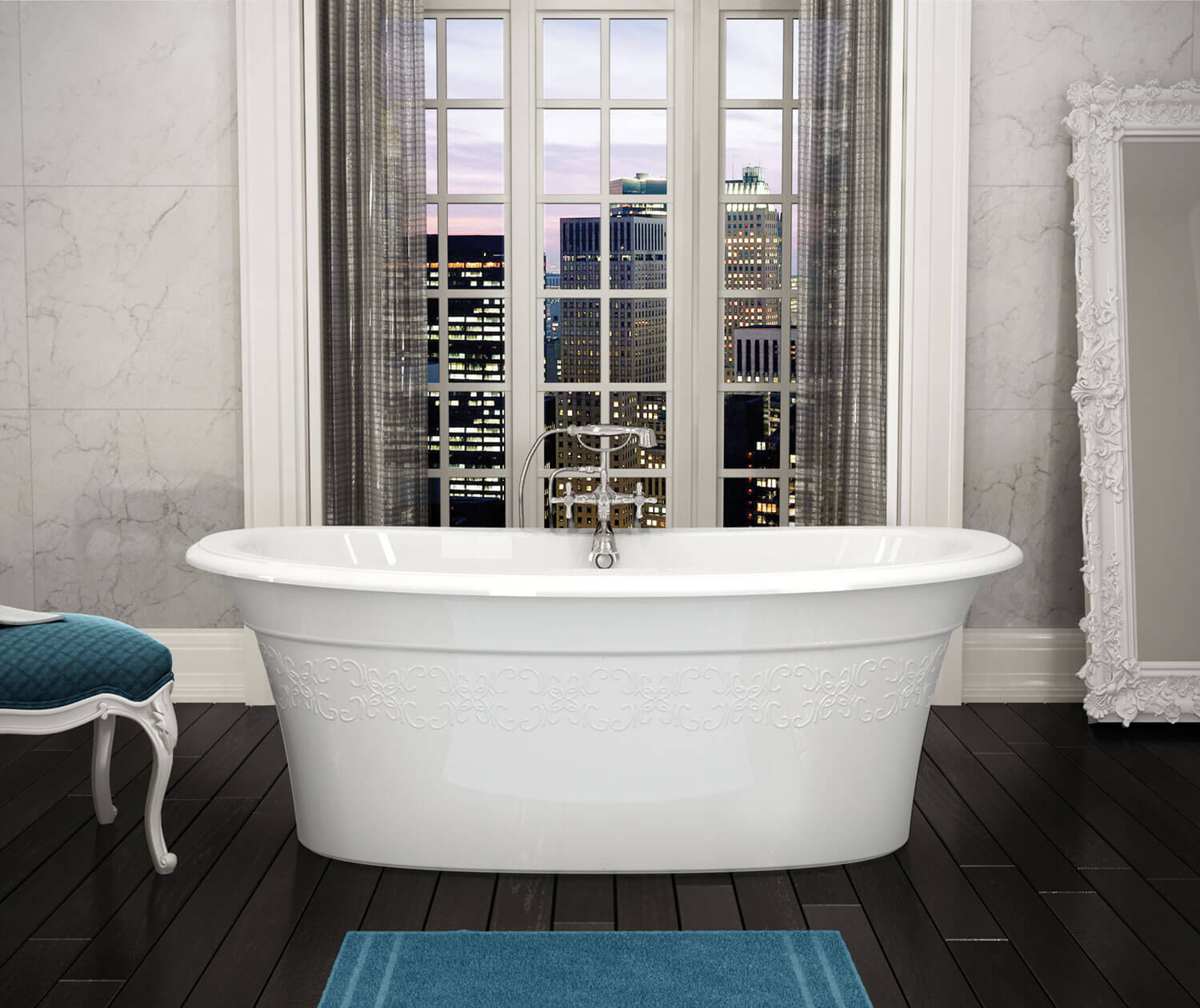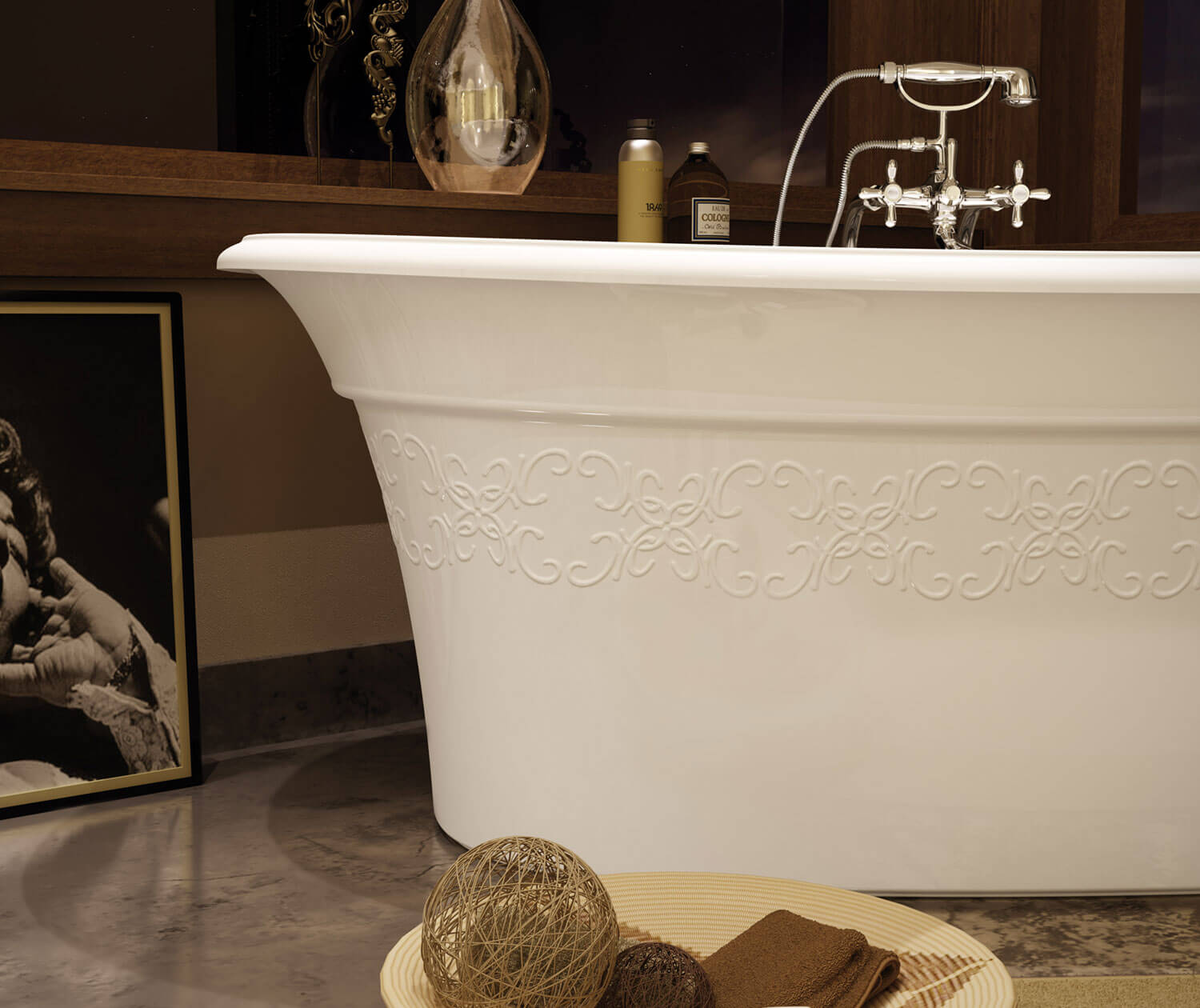 Ella Embossed 66 x 36 Acrylic Freestanding Center Drain Bathtub in White with White Skirt
Internet SKU: 105745
Model number: 105745-000-001
---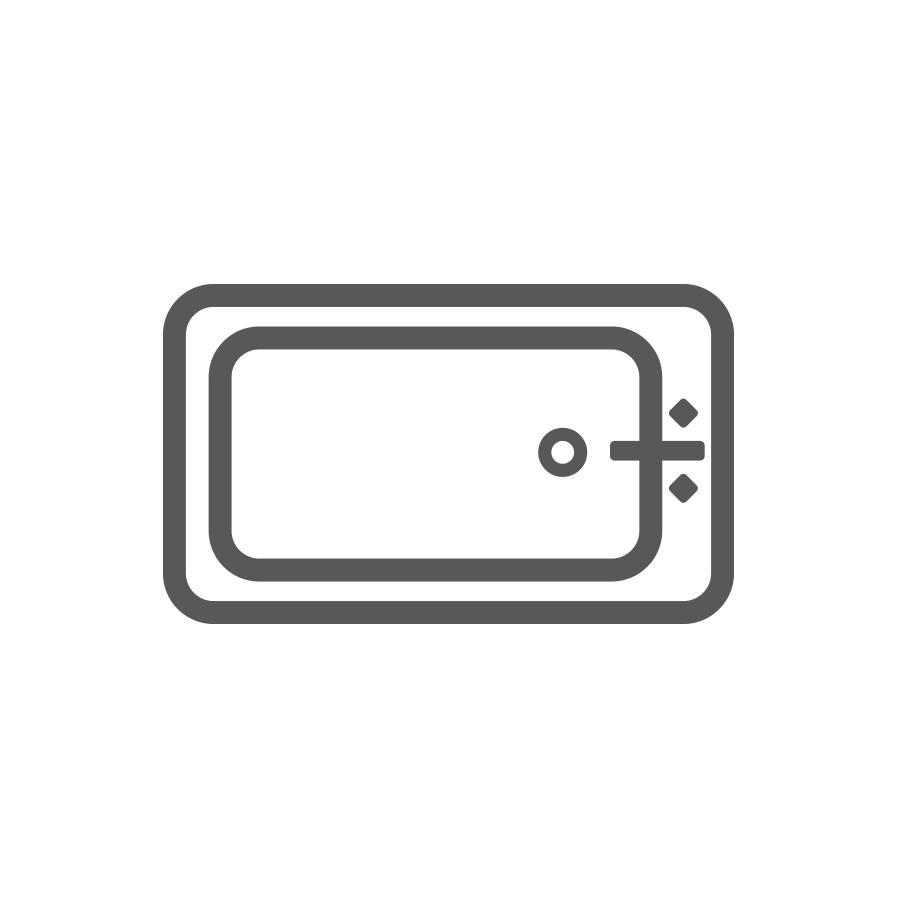 Soaker - no system
A soaker bathtub without any massage system.
MSRP* USD$ 0.00
---
MSRP* USD$ 3,874.00
Product information
Key Benefits
Graceful classic oval bathtub with elegant embossed design
2-piece freestanding bathtub with concealed seam
Comfortable backrest and ample deck space for faucet installation
MAAX innovative leveling legs for easy installation
Above-the-Floor Rough (AFR) and F² Drain compatible
No massage system available
Center drain
Attribute Set
Above-the-Floor Rough : Yes
Installation Type : Freestanding
Material : Acrylic
Residential Warranty : 25 Years
Characteristics
Made in North America
Elegant Design
Deck Space for Faucet
Note: Faucets and any other items shown in MAAX product images are for reference only.  Please consult your local distributor to confirm compatibility.
All prices shown are the manufacturer's suggested retail prices (MSRP), exempt of applicable taxes, and are subject to change without notice. Authorized dealers may sell for less; contact the local dealer in your area for final pricing
.

Dimensions
Maximum Water Capacity
61.00 G
Bathing Well Width
24 1/4"
Bathing Well Length
45 3/4"
Packaging Dimension
37.00 ft³
Approximative Weight
149.00 lb
Related Videos
Easy to Install 2-Piece Freestanding Bathtubs
MAAX's 2-piece freestanding bathtubs are beautiful and practical. The 2-piece assembly facilitates the installation process by turning a large tub into two smaller, lighter pieces to make moving through doors and along stairs easier. The lip of the interior shell disguises any seams for a flawless look!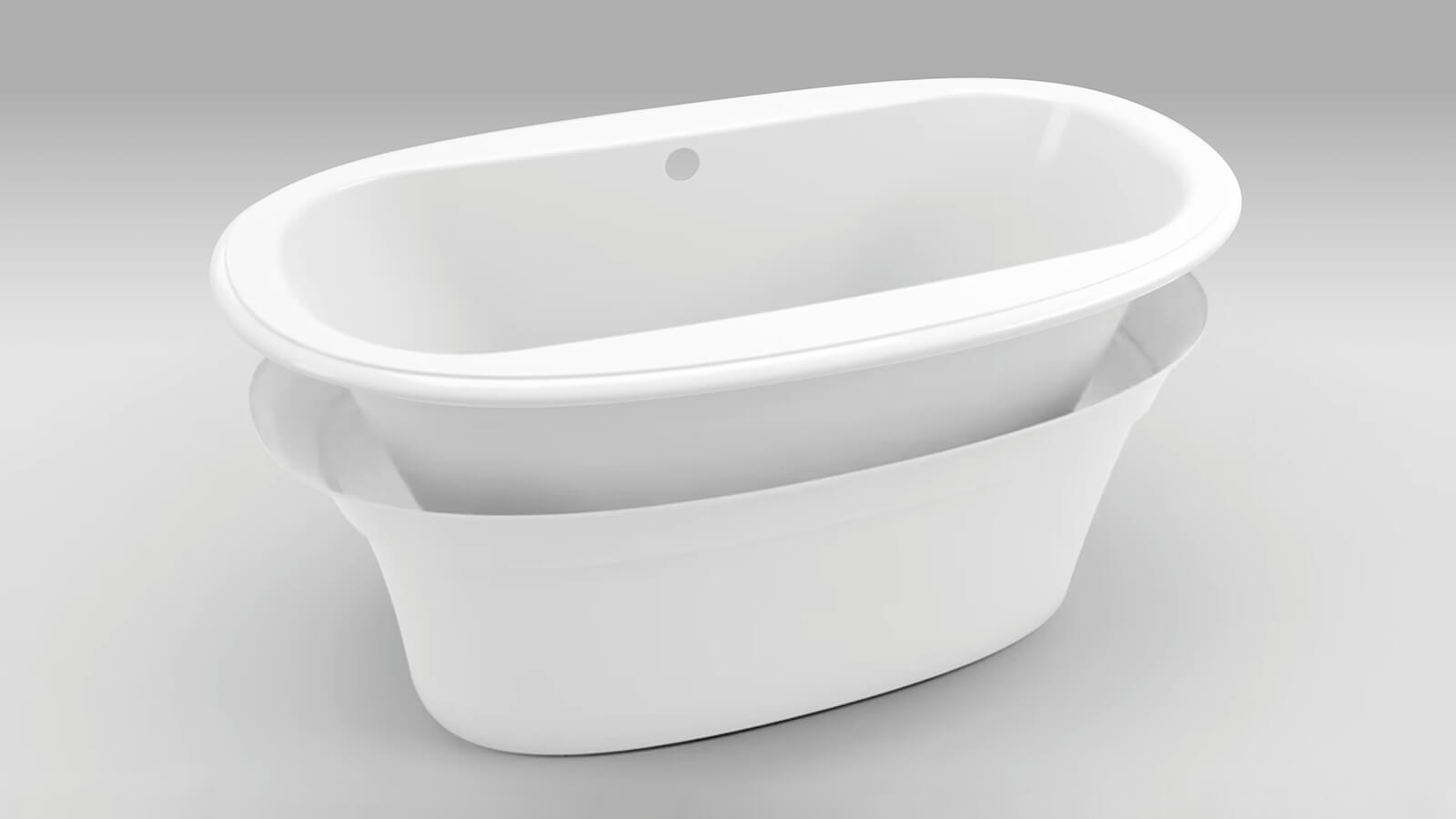 1 tub - 2 Piece freestanding bathtubs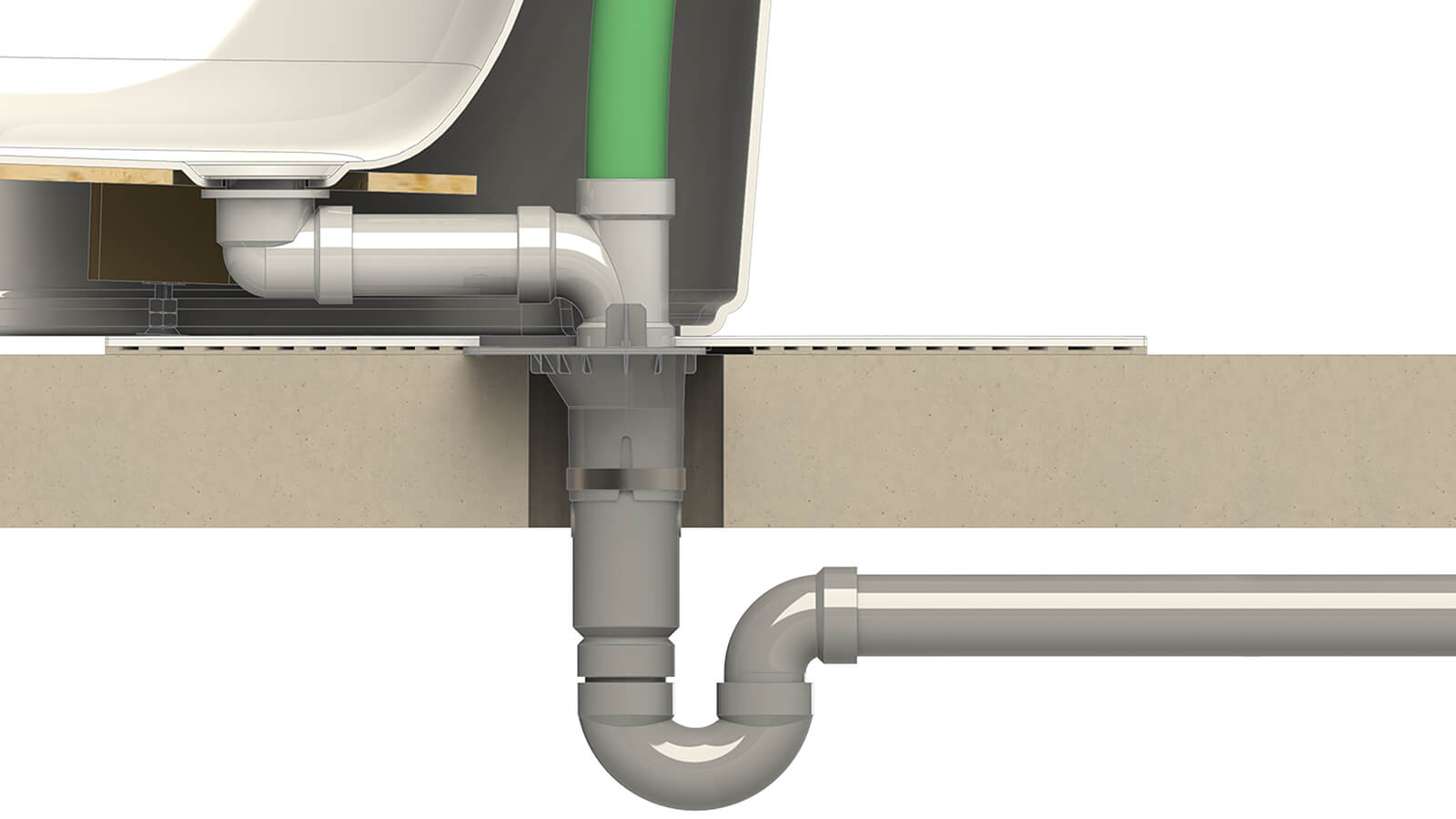 F2 Drain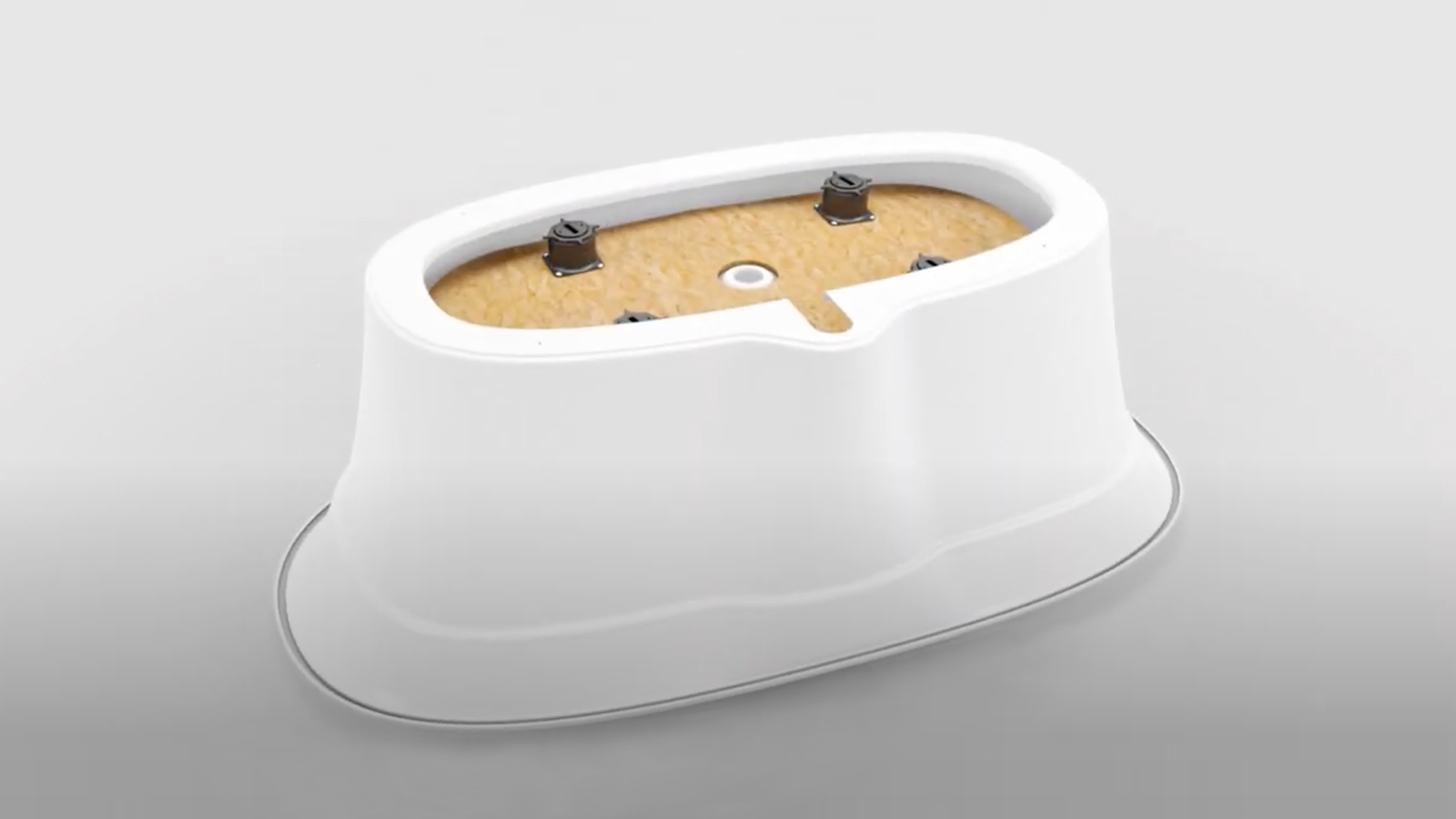 4 Adjustable leveling legs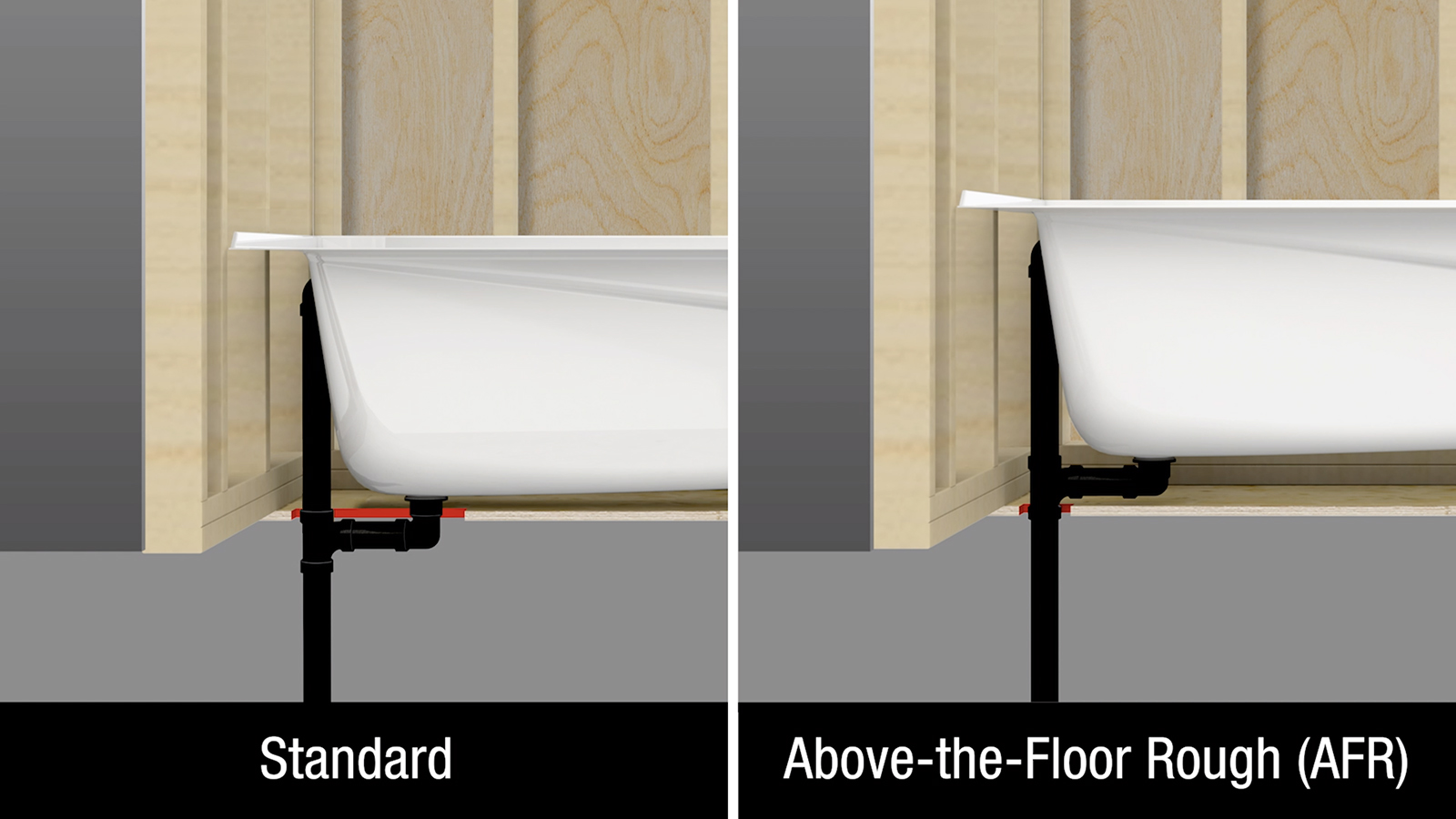 Above-the-Floor Rough (AFR) for bathtubs