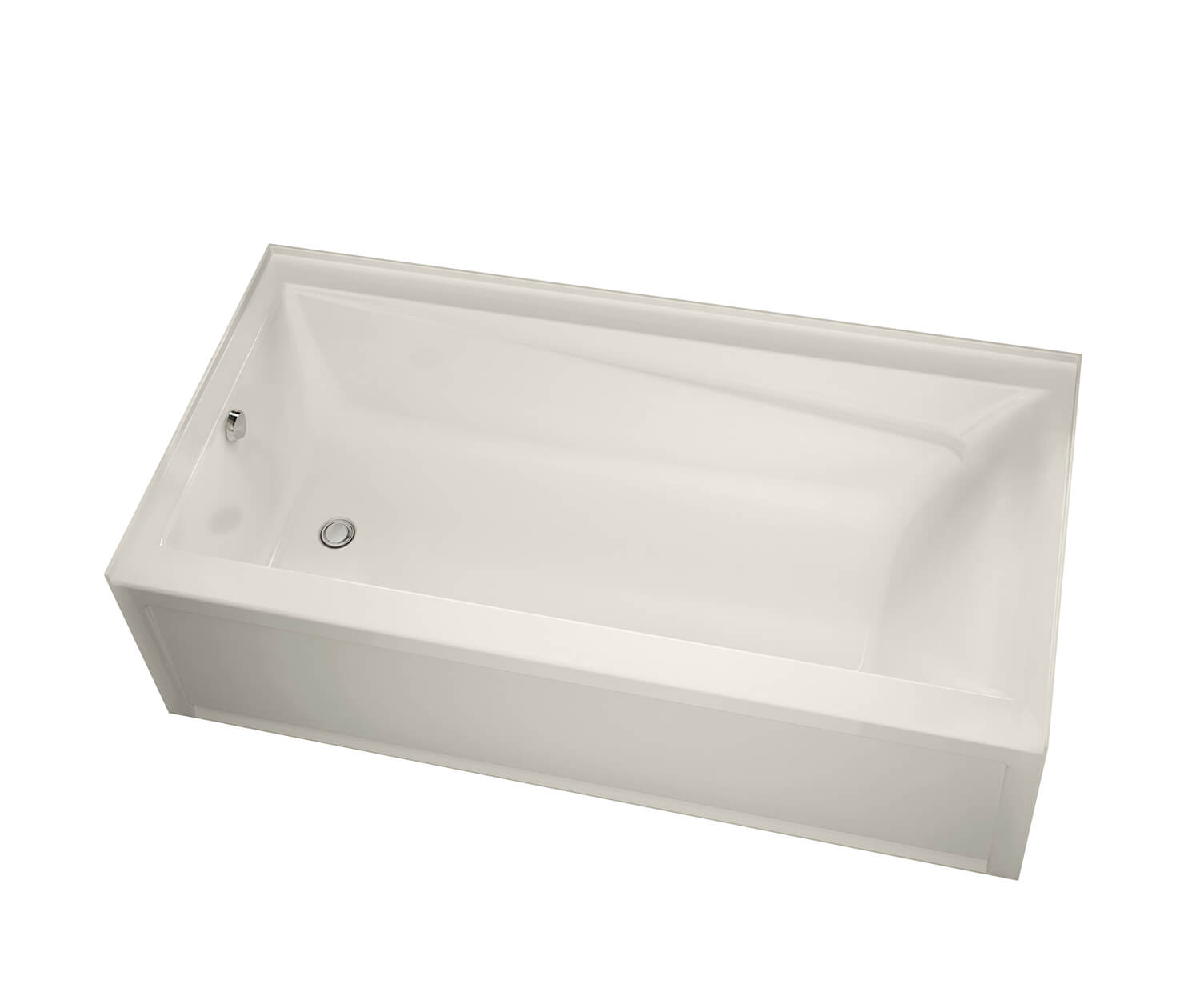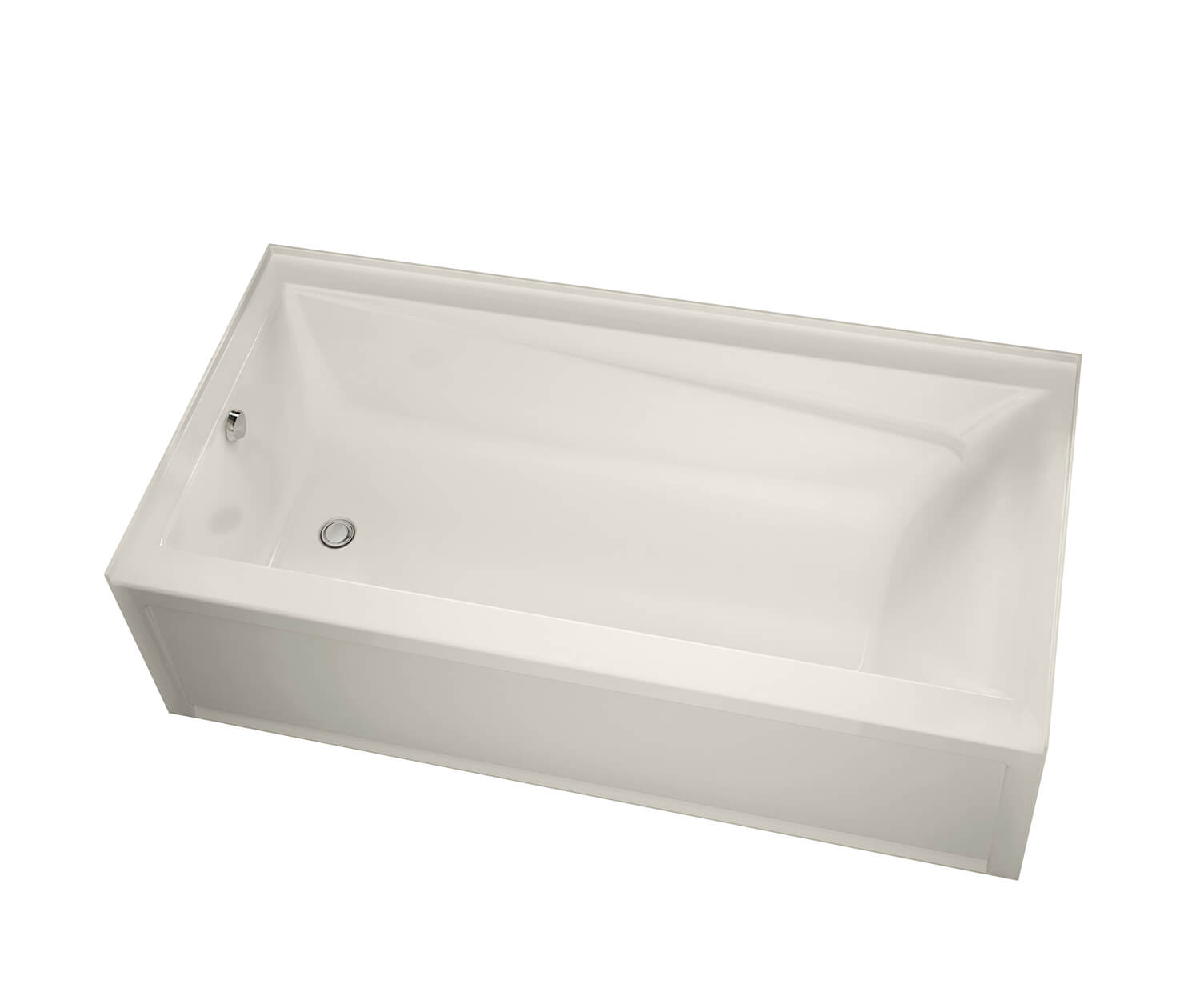 New Town 6032 IFS Acrylic Alcove Left-Hand Drain 10 Microjets Bathtub in Biscuit
Internet SKU: 105456
Model number: 105456-L-091-007
---

10 microjets
Gentle water jets and pulses to relax and revive your muscles. Includes 4 Backjets.
MSRP* USD$ 1,414.00
---
MSRP* USD$ 2,834.00
Product information
Key Benefits
Unique feature: minimalist look with discreet armrests
3" Above-the-Floor Rough (AFR) included
Textured bottom
Right or left drain
Integrated apron with access panel when equipped with a system
Alcove installation with integrated tiling flange
Compatible with U tile shower wall panels
Attribute Set
Above-the-Floor Rough : Yes
Installation Type : Alcove
Material : Acrylic
Residential Warranty : 25 Years
Characteristics
Made in North America
Integrated Tiling Flange and Skirt
Integrated Armrest
Note: Faucets and any other items shown in MAAX product images are for reference only.  Please consult your local distributor to confirm compatibility.
All prices shown are the manufacturer's suggested retail prices (MSRP), exempt of applicable taxes, and are subject to change without notice. Authorized dealers may sell for less; contact the local dealer in your area for final pricing
.

Dimensions
Maximum Door Width
58 1/4"
Maximum Water Capacity
46.00 G
Minimum Water Capacity
40.00 G
Bathing Well Width
20 5/8"
Packaging Dimension
24.00 ft³
Approximative Weight
78.00 lb
Related Videos
Above-the-Floor Rough (AFR) for bathtubs
The unique Above-the-Floor Rough (AFR) feature for bathtubs leaves a few inches of clearance between the product's underside and the flooring so pipes can be routed without breaking ground or relocating the drain. Perfect for installation on a concrete slab in renovation or new construction.